Day 3, Flight 1 – Caernarfon to Blackpool (Captain: Paul)
First point of the day before breakfast is to check out the hotel pool & spa, well worth taking a slow start to the day for this, Simon is very excited by this!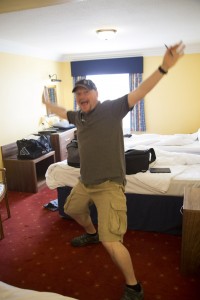 We take a walk into town and visit the outside of Caernarfon castle before grabbing a taxi back to the airfield, locally known as "Dinas Dinlle" pronounced dinnus dinkklar – after the ancient hamlet/village which it borders.
We're greeted by a very helpful team who allow us to fax some application forms to Oban to obtain an out-of-hours indemnity for landing when they are closed. This has to be sent along with the insurance documents so that we can make it to our planned last stop. After our late arrived at Caernarfon we agree to take time pressure away and the £41 indemnity is money well spent.
We call Barrow for PPR (Prior permission required) and are told that their airfield is not accepting any GA as the runway is undergoing maintenance so we change our plan from Barrow to Blackpool.
The GA team at Caernarfon were fantastic, ferrying us between terminal and aircraft for fuel in a hurry so that we can re-fuel before their fuel delivery arrived so that we were not grounded waiting for the fuel tanks to settle. It's the helpful people like this that we met along the way; that make a trip like this possible and ensure you can make the next stop without hours of delays.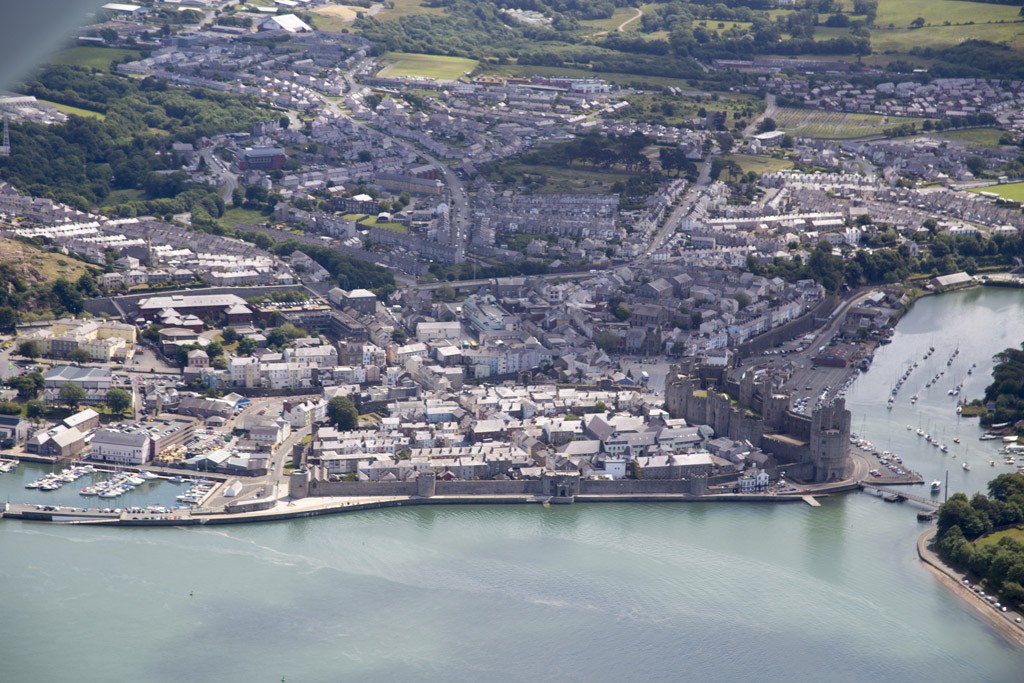 Paul flies us along the Menai straight with RAF fast-jets manoeuvring to our right and with height restrictions in force from RAF Valley for our transit to the Great Orme near Llandudno.
West of Liverpool CTA and then up the coast to Blackpool where we have a direct in approach across the water.
On landing a very long taxi for fuel around Blackpool's one way taxi route, then park-up, get some lunch at a pub nearby and call ahead to ensure the indemnity forms reached Oban (Highland and Island Airports). It turns out a page is missing, so the insurance documents are sent again via email after taking a photo (thank goodness for iPhones and internet access at Blackpool!!).